TRAIL FEATURES
Customize your search by trail use and features.



TRAIL ACCESS
Find a trail to suit your ability. Search by grade, cross-slope and surface.



TRAIL MANAGEMENT
Authorized trail managers may add or edit trail information. Contact Beneficial Designs.



CONTACT US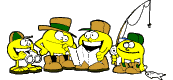 ABOUT US
The greatest barrier to outdoor, natural environments is not a lack of access but rather a lack of accurate, objective information. Beneficial Designs, a rehabilitation engineering firm in Nevada, developed the Universal Trail Assessment Process to provide trail users with accurate access information about recreation trails. Trail Access Information (TAI) benefits all trail users, particularly those with specific access needs, such as people with disabilities, older adults, parents with young children and novice trail users.

The Trail Explorer website is the only source for Trail Access Information (TAI) about trails on public lands. This website enables trails users to make more informed decisions about which public lands to visit and which trails best meet their interests and abilities.

The Universal Trail Assessment Process was developed in conjunction with American Trails, the only national trails advocacy organization working for the common interests of all trail users, and Federal, state and local trail managers.

This project was funded through the support of the US Department of Education Small Business Innovation Research Grants (SBIR #RW97076011 and SBIR #ED-98-CO-0046).