TRAIL FEATURES
Customize your search by trail use and features.



TRAIL ACCESS
Find a trail to suit your ability. Search by grade, cross-slope and surface.



TRAIL MANAGEMENT
Authorized trail managers may add or edit trail information. Contact Beneficial Designs.



CONTACT US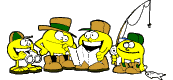 The TRAIL ASSESSMENT PROCESS

The Universal Trail Assessment Process (UTAP) is an objective method of documenting trail conditions. It is a simple, inexpensive system that provides all of the information required for trail access, use, mapping, maintenance, and environmental interpretation and protection. The UTAP:


| | |
| --- | --- |
| | Documents actual trail conditions |
| | Increases access for people of all abilities |
| | Enhances user enjoyment by enabling users to select trails that suit their interests and abilities |
| | Identifies maintenence and construction needs |
| | Enhances environmental protection |
| | Facilitates trail planning and budgeting |
| | Enables informed choice of trails based on interests and abilities |
| | Inventories trails and facilities |
| | Monitors environmental impact and changes |
| | Documents patterns of trail use |
The Universal Trail Assessment Process was developed through the support of the US Department of Education Small Business Innovation Research Grants (SBIR #RW97076011 and SBIR #ED-98-CO-046).

To learn more about the Universal Trail Assessment Process, contact Beneficial Designs.. For a schedule of workshops to learn the UTAP measurement procedures, check the American Trails website calendar of upcoming events.