TRAIL FEATURES
Customize your search by trail use and features.



TRAIL ACCESS
Find a trail to suit your ability. Search by grade, cross-slope and surface.



TRAIL MANAGEMENT
Authorized trail managers may add or edit trail information. Contact Beneficial Designs.



CONTACT US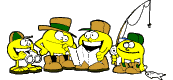 ACKNOWLEDGEMENTS
Developed by Beneficial Designs, Inc. in partnership with American Trails. This work is funded by the U.S. Department of Education through Small Business Innovation Research Grants (SBIR #RW97076011 and SBIR #ED-98-CO-0046). Any opinions, findings, conclusions or recommendations expressed on this website are those of the designer(s) and do not necessarily reflect the views or policies of the Department of Education.